Contact Madeline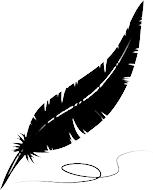 You can contact me by using the contact form. Messages sent this way go directly to my private email box. I try to answer every one, but during deadlines and "life happens" periods sometimes I am unable to do that. I read every email, however, and value the interest and support that they reflect.
Other Ways to Stay in Touch
Leave a comment on my News page or follow me on Twitter, Facebook, or Pinterest.

Newsletters
I have two mailing lists, one for email and one for snail mail. The newsletters are not identical, and you are welcome to join both lists.
Email Newsletter
Join my email newsletter list by sending me an email (see above) or by using the subscription form.
Snail Mail Newsletter
Snail mail newsletters are
occasionally sent to Parlor Talk members. For information, click here.

Booksellers and Readers Groups
Promotional materials such as bookmarks and signed book plates are always available to booksellers and readers groups. You can email me through the form on the right. Please let me know how many items you can use. Some booksellers and readers group leaders sign up for Parlor Talk so that they receive materials on a regular basis.  Thank you for your interest and support!